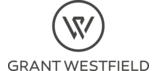 Number of staff
100-249

Company accreditation
ISO 9001:2008
Achilles UVDB
CHAS
Constructionline

Grant Westfield is the industry leader for washroom cubicles and high end panel solutions. Backed by 135 years of innovation and skill, our expert washroom teams offer maximum performance from concept to completion.
With an enviable history in the field of manufacturing for building interiors, our specialist tools and processes mean we can meet even the most complex of architectural requirements and design aspirations.
Our pre-serviced, off-site built elements and modules facilitate fast and accurate on-site installation at all times. The cross-system integration of our innovative products means that entire spaces can be transformed with the quickest installation times in the industry, driving incredible efficiencies.
Staying close to cutting-edge manufacturing techniques and new legislation, we ensure we always stay ahead of our ever-changing industry. Crafting and testing new products with creativity, passion, technical expertise and production capabilities, we have made it our goal to constantly challenge conventional methods. We are dedicated to exploring future innovation to deliver interior excellence in every area of our field.
Westfield has helped architects, contractors, designers and suppliers win prestigious awards, gain market recognition and achieve record quality control scores and BREEAM credits. We pride ourselves on partnering with all parties to ensure project objectives are delivered on time and to budget.
To discuss your project, contact the sales team on 0131 337 6262.
Grant Westfield business activities
Grant Westfield address and contact details