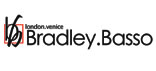 | | |
| --- | --- |
| Project experience | Windows |
| Sector experience | Education |
This three-light, 5m high window was designed and installed to the foyer of the main Hartley Library within Southampton University.
The piece used silk-screened, painted, etched, leaded antique glass.
The window depicts a nucleotide sequence of the DNA code of a growth hormone, from research in the biology department of the University. DNA is currently considered being nature's most fundamental information- processing mechanism.
Storage and retrieval of information, the theme of the window is inspired by the library itself, as a means of transferring, developing and creating knowledge, seen as a fundamental feature of the living environment.
More architectural feature glass by Bradley Basso
View all
Also by Bradley Basso
Bradley Basso address and contact details
Bradley Basso LLP
3 Orchard Studios
Between 14/15
Brook Green
London
W6 7BU
Tel: 020 7602 1840
View on map