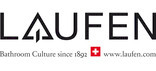 Sector
Leisure and hospitality

Project type
New build

Services provided
Product manufacture
Product supply
Installation

Year completed
2017

Project location
Outside the UK

Client
Meliá

Consultant
Peter Poon Architects

Context
The INNSIDE by Meliá Hotel in New York is the first US location of the urban lifestyle brand developed by the major hospitality Spanish group Meliá. The INNSIDE brand was created with the cool business traveller in mind - the professional that wants to get things done but in a casual, relaxed and environmentally conscious way.
The 21-floor hotel was designed by Peter Poon Architects to have an intimate feel and an elegance that comes from materials and space rather than opulence.
Products supplied
The hotel's bathrooms required sanitary elements and PPA selected Laufen's dramatic Kartell wash basins and Pro toilets.
"When I first saw the 24" Kartell by Laufen wash basin at a trade show in NYC, I thought, that's the perfect sink I've been looking for" says Annique Fung, one of the architects with PPA in charge of the project; "thin profiles with raised lip around the vanity edge, a wall-mount model that has a flat bottom almost 4" deep so there is a lot of volume for the user to work with (plus perfect for kids to use for water play – float a boat, for example) as well as a surface for bath products and accessories".
Regarding the practicality and economics of the line, Fung goes on to say "the entire piece would eliminate the need for a separate vanity washtop, which helped to reduce cost and make the vanity itself more hygienic and easier to clean.
With its basic yet sophisticated design the pieces perfectly fit in with the designer's focus on sleek elegance. The graphic, bold look of the Laufen design complements and enhances the project's concept, giving the interior design a simple, clean and understated character.
Related entries
Kartell by Laufen is a complete integrated bathroom range that brings together Italian furniture company Kartell with its experience in the use of plastic, and Swiss bathroom specialist Laufen for its expertise in the production of ceramic bathrooms. The range is designed by the award-winning Ludovica and Roberto Palomba. The range uses the latest...

Product, 27 April 2017

Kartell by Laufen is a complete integrated bathroom range that brings together Italian furniture company Kartell with its experience in the use of plastic, and Swiss bathroom specialist Laufen for its expertise in the production of ceramic bathrooms. The range is designed by the award-winning Ludovica and Roberto Palomba. The range uses the latest...

Product, 13 June 2017
Also by Laufen
More projects on INTERIOR DESIGN
Laufen address and contact details
Laufen Ltd
Samson Road
Hermitage Industrial Estate
Coalville
LE67 3FP
Tel: 01530 510007
Fax: 01530 838949
View on map