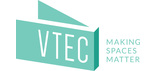 Challenge
When Archie's Burgers Shakes and Waffles wanted to upgrade their Manchester Restaurant, they wanted something on the walls that would be encourage dwell time and footfall, but that could be fitted and installed in a very compressed timescale.
Solution
London Brick White and Rough Concrete textured wall panels from Vtec met these requirements.
The panels were ideal for the project as Neon signs and other fixtures on site could be easily integrated into them.
Product used
London Brick White wall panels
Rough Concrete Horizontal Light Grey wall panels
Benefits to the architect
Available in standard and FR Grades
Due to the application and building regulations, FR grade panels were needed.
Paintable finish
The panels will take both a water-based or oil-based paint, making it perfect for this project for adding sign writing.
Lightweight but durable panel system
With the panels fitted in a high footfall area, they are able to stand up to wear and tear.
Full panel layout drawings provided
As the panels were being fitted on low walls, columns and the stairway, Vtec Group's Technical Team provided full panel layout drawings to assist with the ease of install and ensure limited wastage of off-cuts.
Related entries
London Brick wall panels feature a traditional brick design produced from original walls with exact natural textures and features in a lightweight but durable panel system. The panels contain in excess of 50% natural pigments, oxides and minerals. The large format of the panels results in quick installation work: multi; red; aged Red; sandy Brown...

Product, 29 September 2017

Concrete textured wall and ceiling panels are produced from original walls with exact natural textures and features. The panels contain in excess of 50% natural pigments, oxides and minerals – all in a lightweight but durable panel system. The large format panels are also very quick to install: natural textures and features; simple, rapid...

Product, 29 September 2017
More internal wall / ceiling cladding by Vtec Group Ltd
View all
Also by Vtec Group Ltd
Vtec Group Ltd address and contact details