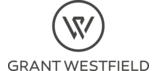 03 October 2017
Grant Westfield has won the PHG 'New Supplier of the Year' award. This award was announced and presented to Sales Director, Gary Matthews by the PHG group members at their annual Suppliers Awards & Dinner at Camden Park.
This award signifies an excellent achievement for Grant Westfield's Multipanel brand through recognition of their enhanced engagement, market leadership and growth.
PHG is led by some of the most experienced merchants in the UK and members have united to form this market-leading specialist plumbing, heating and bathrooms buying group.
Also by Grant Westfield
Grant Westfield address and contact details