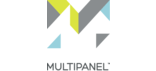 Format
Tiles

Material
PVC

Surface finish
Polyurethane

Texture
Embossed

Finishes / effects
Marble effect
Stone effect
Tile effect
Timber effect

Sector
Residential

Roll / tile dimensions (l x w)
Tiles - 914 x 304mm; planks - 914 x 152

Wear layer thickness (mm)
0.3

Total thickness (mm)
3.8

Weight (kg/m2)
17

Sound reduction (dB)
8

Slip resistance (R value)
10

Multipanel™ Stick flooring is made from two overlapping layers of tough vinyl, producing a patented overlapping Gluestrip. This enables the planks and tiles to stick together rather than to the surface beneath, for a quick and simple installation.
This contemporary flooring has a domestic grade 0.3mm wear layer and is an affordable alternative to real tiles and wood.
Specification
Unit size: tiles - 914 x 304 x 3.8mm; planks - 914 x 152 x 3.8mm
Units / pack: tiles - 8; pack - 16
Pack coverage: 2.23m²
Weight: 17kg
Key benefits
Quick and easy to install
No adhesive required
Easy to cut and fit
Completely waterproof
Perfect for domestic applications
Kit includes
Homecare kit
Floor cleaner / polish
More resilient flooring by Multipanel™
View all
Also by Multipanel™
Multipanel™ address and contact details
Multipanel™
Westfield Avenue
Edinburgh
EH11 2QH
Tel: 0131 290 2862
Fax: 0131 337 9241
View on map