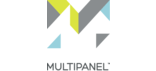 Format
Sheets

Material
PVC

Surface finish
Polyurethane

Texture
Smooth

Finishes / effects
Flecked

Sector
Commercial / public
Residential

Roll / tile dimensions (l x w)
Max 10 (l) x 1.9m (w)

Total thickness (mm)
2.0

Slip resistance (R value)
R11

Multipanel WetFlor™ is a completely waterproof floor designed specifically for wet rooms. The floor is suitable for wet, dry, domestic and public areas and has no studded emboss with no compromise on safety. It is also easy to clean.
Available in 8 decors to complement modern wall panels.
These vinyl wetroom floors offer resilience in busy family homes and can be installed in a fraction of the time it takes to til a wet room. Being slip-resistant, it is perfect for families with young children or those who require extra accessiblity.
Technical specification
2.0mm-thick vinyl
R11 slip resistance
>36 RRL pendulum test (wet)
1.9m wide roll, metre cut lengths available up to 10m (full roll)
19m2 full roll coverage
Weight 3.37kg/m2
More resilient flooring by Multipanel™
View all
Also by Multipanel™
Multipanel™ address and contact details
Multipanel™
Westfield Avenue
Edinburgh
EH11 2QH
Tel: 0131 290 2862
Fax: 0131 337 9241
View on map