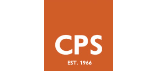 Sector
Education

Project type
Refurbishment

Services provided
Product manufacture
Product supply
Installation

Project location
North East England

Client
Leeds Beckett University

Products used
Asset A20 / Auditorium desk options

Context
A high-quality auditorium was required by Leeds Beckett University to cater for both the University's needs and certain business events at other times. The seating selected needed to be prestigious enough for business use, but at the same time not lose its practicality and durability for students using the facility on a daily basis.
Product selected
The Asset A20 chair was specified which incorporated writing tablets and solid hardwood arm rests to give a quality feel to the auditorium. Preformed plywood backs and bases for enhanced comfort and reduced sound absorption were also added during the manufacturing stage.
CPS worked closely with the architect and the University estates team to design, manufacture and install a total of 250 Asset A20 chairs.
The CPS team also designed and installed the full steel tiering that the chairs sat on.
Related entries
Asset A10 provides a good comfort levels based on cassette-style upholstery Asset A20 is a traditionally upholstered seat base and back, incorporating an under ply and seat-back finisher trim. Trim panels can be stained, lacquered or upholstered in a wide range of finishes and fabrics. Asset A30 is designed with a panelled seat cover, which allows...

Product, 25 October 2017
More projects by CPS Manufacturing Co
View all
Also by CPS Manufacturing Co
CPS Manufacturing Co address and contact details
CPS Manufacturing Co LLP
Brunel House
Brunel Close
Harworth
Doncaster
DN11 8QA
Tel: 01302 741888
Fax: 01302 741999
View on map