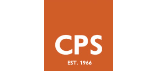 Sector
Culture and heritage

Project type
Refurbishment

Services provided
Product manufacture
Product supply
Installation

Year completed
2017

Project location
London

Client
London Science Musuem

Consultant
Dow Jones Architects

Products used
Bench seating

Context
The London Science Museum lecture theatre was revamped in 2017. Now called the Hans Rausing Lecture Theatre, it was designed by Dow Jones Architects and is a comfortable, modern environment which highlights the original architecture of the space.
Product used
Bench seating from CPS Manufacturing was specified for the project.
Nine rows of bench seating in blue fabric were installed to create stylish seating that would be comfortable for extended periods of sitting during lectures. The bench seating installation features a bespoke front row with 4 individual tip-up seats which are designed for wheelchair users.
Outcome
The 144-capacity lecture theatre is now used extensively for programmed lectures, family shows and a series of newly created adult events and workshops.
The inaugural lecture at the Hans Rausing Lecture Theatre, entitled The World in 2050 and Beyond, was delivered by Astronomer Royal and Science Museum Fellow Lord Martin Rees for an invited audience.
Related entries
Still popular throughout the education sector, CPS upholstered bench seating provides the flexibility a school-type establishment needs, to maximise the number of seat places when used by smaller students, yet still allowing adults the extra space to be comfortable during performances. The company's high-quality upholstered bench seating provides...

Product, 25 October 2017
More projects by CPS Manufacturing Co
View all
Also by CPS Manufacturing Co
CPS Manufacturing Co address and contact details
CPS Manufacturing Co LLP
Brunel House
Brunel Close
Harworth
Doncaster
DN11 8QA
Tel: 01302 741888
Fax: 01302 741999
View on map