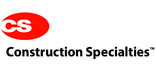 Sector
Housing, private

Project type
New build

Services provided
Product manufacture
Product supply
Installation

Year completed
2017

Project location
London

Client
London Square

Consultant
Lees Associates

Products used
Wallglaze - Wallflex®

Context
The Grade II listed, former military hospital at Richmond Park – the Star & Garter – has been carefully refurbished and repurposed as luxury apartments.
The original features of the building were preserved and restored during the development and each apartment was to specified to the highest possible standards, to ensure an "incomparable lifestyle" for its residents.
The former grand room exercise hall of the hospital was turned into a large leisure suite featuring a swimming pool, jacuzzi and gym. This involved the added challenge of preserving an ornate, original plaster and gold leaf ceiling.
Leisure facilities and swimming pool areas are tough environments for wall and ceiling finishes, because of high humidity and chlorine levels, together with rigorous cleaning & hygiene requirements.
A tough and reliable wall coating system was required and a clear, hard wearing protective coating for the gold leaf.
Products supplied
CS supplied Wallflex® with Heavy Duty Fibreglass reinforcement for all walls and ceilings (light duty for the ceiling architraves). Door frames, window frames and skirting boards were coated in the standard Wallflex® system and a clear, impermeable Armourlac™ coating was applied on gold leaf areas of the ornate ceiling.
Lees Associates chose CS Wallflex® for its versatility and durability in both dry and wet environments, along with its anti-microbial properties and high chemical resistance. Wallflex® was colour matched to the light grey shade specified by the architect. The system was supplied in a standard eggshell finish, creating a surface that is easy to clean and maintain.
Fibreglass reinforcement was chosen for the Wallflex® coating as the coating needed to be able to cope with extensive micro-cracking of the old plaster. The fibreglass reinforcement also conducts and spreads heat, and stops humidity ingress, protecting the wall and ceiling coatings from bubbling in the warm environment. In addition it boosts impact and abrasion resistance, extending the lifecycle of the coating.
CS Armourlac, a single pack solvent free polyurethane coating system, was chosen for being clear, highly chemical resistant and compatible with the gold leaf coating underneath. The impermeable Armourlac coating protects the gold leaf from discolouration and flaking caused by the high humidity and high chlorine environment.
Outcome
The leisure suite is now located within the restored historical suite without the worry of discoloration and deterioration. It will have minimal maintenance requirements for up to 10 years before needing a simple re-coating.
Related entries
CS Wallflex®, part of the Wallglaze range, is a high-performance, versatile hygienic coating. It is 99.5% solvent free and very low odour. The system offers high resilience to chemicals, scrubbing and abrasions, as well as anti-microbial properties. Typical applications: operating theatres; canteens; kitchens; swimming pool halls and...

Product, 28 November 2017

One of the toughest polyurethane coating system available, Armourglaze™, from the Wallglaze range, will withstand rigorous cleaning with fumigants, peroxides and other aggressive chemical cleaners. CS Armourglaze™ is highly durable, abrasion resistant and anti-microbial, making it suitable for use in cutting-edge research laboratory conditions as...

Product, 28 November 2017
Also by Construction Specialties
More projects on INTERIOR DESIGN
Construction Specialties address and contact details
Construction Specialties (UK) Ltd
1010 Westcott Venture Park
Westcott
Aylesbury
HP18 0XB
Tel: 01296 652800
Fax: 01296 652888
View on map