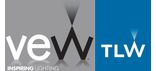 31 January 2018
LW | The Lightworks is set to exhibit at the forthcoming kbb 2018 show which takes place on the 4th-7th March at the NEC Birmingham.
The TLW team will occupy stand M111 throughout the four day event and this will be the fourth time we have featured since making our debut six years ago. Registration for the show is available now and you can reserve your free ticket by clicking here.
One of the themes for this year's show is 'Future or fad? Smart technologies create new possibilities.' As we discussed in last week's blog, smart technology and, in particular smart lighting, is becoming a prominent choice of lighting control for the end user with the flexibility it offers to match their lifestyle.
It's therefore vitally important that kbb retailers are not only aware of smart home lighting systems, but are one step ahead of their customers. However, how many retailers out there have fully grasped this new technology and can push it out to their customers with confidence?
The fact is, smart lighting is becoming more popular, more accessible and will ultimately become less expensive when this technology is widely adopted. The majority of people who walk through your showroom door will need enlightening and harnessing about the key features and benefits that smart lighting can offer them at home – that's where we can help.
We have just launched our new lighting brochure which features many new smart lighting solutions. i18 is our biggest printed brochure to date and whilst we love selling the products listed in there, we also love to provide a level of service that is second to none in the kbb industry.
Also by TLW | The Lightworks
TLW | The Lightworks address and contact details
TLW | The Lightworks
Brunel House
Brunel Close
Harworth
Doncaster
DN11 8QA
Tel: 01302 741941
Fax: 01302 741942
View on map