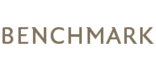 Sector
Commercial

Project type
Refurbishment

Services provided
Design
Product manufacture
Product supply
Installation

Year completed
2018

Project location
London

Client
Derwent London

Consultant
Architect: Piercy & Co

Products used
Reception desk, panelling, staircase, meeting tables, board room tables, seating

Context
Derwent London's offices at 25 Savile Row required a complete refurbishment.
The brief was to express the company's ethos throughout the building.
Products supplied
Working in collaboration with architects Piercy & Co, and with close involvement of long-standing client Derwent London, Benchmark made both free-standing and in-built furniture for this minimalistic workspace.
Fluted oak panelling was created for the atrium to give it definition and warmth.
A floating staircase opened up circulation routes between floors and brings light into the office floors.
A large reception desk creates a striking centrepiece, faced with a single sheet of Italian marble.
Leather-clad seating nooks and built-in leather seating were made in partnership with Bill Amberg Studio.
Elsewhere in the building, Benchmark made a magnificent table for the Architects Room using Dinesen douglas fir as well as European walnut panelling and a table for the Board Room.
Outcome
"25 Savile Row is about finding elegance in the relationship of simple forms and natural materials," said Piercy & Company Director Stuart Piercy.
"The Japanese have a brilliant word for this 'shibui', which refers to a particular aesthetic of simple, subtle, and unobtrusive beauty."
Related entries
Also by Benchmark
Benchmark address and contact details
Benchmark
Bath Road
Kintbury
Hungerford
RG17 9SA
Tel: 01488 658184
View on map