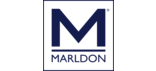 For use with
Laminate floors
Timber floors

Material
Polyurethane

Specialist applications
Underfloor heating

Sustainability
Recyclable
Recycled

Thickness (mm)
3 / 4.5

Roll dimensions (w x l)
20sqm; 4.5mm - 18 sqm; 1m-wide

Sound reduction (dB)
49

StrataBase is a tough and durable multi-purpose acoustic timber flooring underlay that can either be used as a floating floor system or bonded down. Suitable for use with underfloor heating.
The underlay is made from a PUR foam and cork advanced formulation.
Thickness: 3 or 4.5mm
Roll size: 3mm - 20sqm; 4.5mm - 18 sqm; 1m-wide
Thermal conductivity: 3mm - 0.086W/mk; 4.5mm - 0.089W/mk
Acoustic properties: '49dB LnTw *
Temperature stability: -40 C + 110 C
Density: 455kg/m3
Very high compression resistance
Accreditations:ISO 9001, ISO 14001 and ISO 18001
100% recyclable - contains a high percentage of recycled content
Related entries
Marldon UK, a subsidiary of Havwoods Accessories, provided an effective sound dampening solution for the prestigious One Tower Bridge apartments in London, which still allowed the underfloor heating to work efficiently and effectively. Sound transference is always a problem in apartment blocks, and particularly so in such an exclusive and...

Projects, 27 February 2018
More flooring underlays by Marldon UK
View all
Also by Marldon UK
Marldon UK address and contact details
Havwoods Accessories Ltd
172 Brierley Road
Walton Summit Centre
Preston
PR5 8AH
Tel: 01772 696600
Fax: 01772 647397
View on map