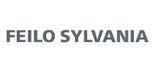 | | |
| --- | --- |
| Sector | Culture and heritage |
| Project type | Refurbishment |
| Services provided | Product supply |
| Project location | London |
| Client | Victoria and Albert Museum |
| Consultant | Happold Lighting / Nord Architect |
| Products used | Concord Beacon Muse spotlights |
Context
The Dr Susan Weber Gallery - a new furniture Gallery at the Victoria and Albert Museum - contains an energy efficient lighting scheme by Happold Lighting that features Concord Beacon Muse supplied by Felio Sylvania.
Happold Lighting was appointed by the V&A to work with Nord Architecture to develop a low energy, contemporary lighting scheme for the new gallery space. The practice undertook a daylight
analysis of the space, and to conserve the sensitive exhibits, natural light levels are balanced with discreetly positioned artificial lighting.
Product used
Concord Beacon Muse spotlights are installed at high level within the space and are positioned to reveal the forms and details of the V&A furniture collection. The spotlights use warm, high colour rendering LEDs, each fitted with suitable filter, depending on the exhibit.
Each luminaire is fitted with a potentiometer to allow individual setting of light levels to allow
visitors to fully appreciate the craftsmanship of the pieces.
Comment
Laura Phillips, Lighting Director at Buro Happold: "When we designed the lighting scheme for the new gallery we had a two-fold challenge – to create a sense of daylight in the space for visitors while preserving but also revealing the exhibits in the best possible way. Beacon Muse helped us achieve this and the use of LED played a significant contribution in us meeting our energy efficiency targets for the project."
Outcome
Natural daylight and artificial lighting were brought together for maximum benefit within the gallery spaces.
Related entries
The Concord Beacon Muse spotlight provides all the benefits of LED technology with no UV / IR radiation. It incorporates a discrete on-board dimmer providing control from 100% to 0%, and also collective track dimming options, essential requirements for museums, galleries and high end retail applications: 50,000 hours life at 70% luminous flux...

Product, 03 October 2017
More projects by Feilo Sylvania
View all
Also by Feilo Sylvania
Feilo Sylvania address and contact details