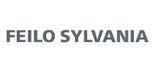 | | |
| --- | --- |
| Sector | Community and amenity |
| Project type | Refurbishment |
| Services provided | Product supply |
| Project location | North East England |
| Client | St Mary the Virgin parish church |
| Products used | Concord luminaires |
A bespoke lighting scheme featuring Concord luminaires has been installed in a medieval parish church in Cottingham, Yorkshire.
St Mary the Virgin Church dates back to 1320 and is Grade 1 listed. Its previous lighting scheme was expensive to run, impossible to access and maintain and unsympathetic to the building.
The church required a lighting design that made the most of the medieval setting and that could be supported on the existing wiring. It also needed to be within budget, reliable and with on-going support after installation.
Solution
Felio Sylvania supplied Concord Beacon LED High Output on the Lytespan track. This is a high efficiency LED spotlight with a cooling fin design to maximise thermal management and reduction of LED junction temperature. High IR and UV levels can damage historic buildings: the Concord Beacon High Output LED is an IR/UV free light source, ideal for this environment.
It also has a 50,000 hour lifespan which creates a virtually maintenance free solution. It has a CRI of 80+ to ensure colours are true.
Outcome
The lights were easy to install and have transformed the spaces of the church revealing details not seen for decades. The light is soft and clear and creates an ambience perfect for the location.
St Mary's has moved into the 21st century.
Related entries
The Concord Beacon Muse spotlight provides all the benefits of LED technology with no UV / IR radiation. It incorporates a discrete on-board dimmer providing control from 100% to 0%, and also collective track dimming options, essential requirements for museums, galleries and high end retail applications: 50,000 hours life at 70% luminous flux...

Product, 03 October 2017
More projects by Feilo Sylvania
View all
Also by Feilo Sylvania
Feilo Sylvania address and contact details