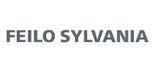 | | |
| --- | --- |
| Sector | Education |
| Project type | Refurbishment |
| Services provided | Product supply |
| Project location | South West England |
| Client | University of Southampton |
| Contractor | C & I Electrical / P & J Electrical |
| Products used | Concord Unity direct / indirect luminaires / Unity / Mini Continuum / Myriad Square / concealed Sylvania LED battens |
Context
The University of Southampton has cut its energy bills by up to 20% at its Avenue campus by switching to energy efficient LED luminaires from Concord.
As part of the Feilo Sylvania company, Concord provided a bespoke lighting solution featuring a range of energy efficient, high performance luminaires.
The campus has a mixture of two and three storey buildings, requiring substantial lighting throughout. High efficiency and reliability were the top priorities for the new lighting as the existing
scheme was more than 25 years old, and had become inefficient and outdated.
Work undertaken
CEI Electrical and P&J Electrical selected a combination of products including Concord's Unity, Mini Continuum LED and Myriad Square. These needed to be energy efficient and easy to maintain as some of the areas had difficult to access high ceilings.
A range of Concord LED luminaires with occupancy detection sensors have been installed, improving the building's lighting scheme and increasing energy efficiency. The work included creating a new lighting scheme in the circulation spaces, lecture theatres as well as additional work at the library and study areas to deliver optimum visual conditions for students.
Comment
Ray Smith, Electrical Design Engineer at University of Southampton: "We wanted a lighting solution that would provide a unique look, complementing the architecture of the building while still providing the energy saving benefits we needed."
"Compared to the previous lighting installation, which consisted largely of T8 fluorescent luminaires controlled by simple switching, the combination of LED luminaires with occupancy sensing controls has provided us with an overall saving of 20% on our electricity consumption, which is fantastic. Weare delighted with the new scheme and look forward to continued energy savings."
Outcome
The University of Southampton has a reputation for sustainability and aims to embed sustainability in all of its work. The switch to Concord's LED lighting has helped the university reduce its electricity consumption and reach its energy saving ambitions.
More projects by Feilo Sylvania
View all
Also by Feilo Sylvania
Feilo Sylvania address and contact details