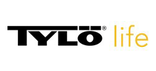 Equipment
Saunas

External material
Aluminium
Glass
Timber / wood
Toughened glass

Suitability
Private houses

Dimensions (l x w x h)
Choice available

On just a minimum of floor space, Tylö has created a sauna that can be equipped for both traditional saunas and soothing steam saunas. It is compact enough to fit into any standard bathroom. With the unique Tylö system the profiles simply clip together, so no screws are needed for assembly.
Included
Sauna heater
Bucket and ladle
Thermally insulated wall and ceiling sections
Door section
Fittings in aspen and heat-treated ash (dark)
Backrest
Lighting
Hygrometer / thermometer
Aluminium floor frame
Removable wooden blinds
Corner and ceiling mouldings
The heater can be either a Compact providing a hot dry bathing environment, or the Combi to give the option of a lower temperature with higher humidity.
A range of sizes in a white or black external finish is available.
Related entries
More saunas and steam rooms by Golden Coast Ltd
View all
Also by Golden Coast Ltd
More products on INTERIOR DESIGN
Golden Coast Ltd address and contact details
Golden Coast Ltd
Fishleigh Road
Roundswell Commercial Park West
Barnstaple
EX31 3UA
Tel: 01271 378100
Fax: 01271 371699
View on map