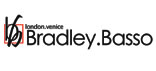 Project experience
Feature panels / walls
Screens / partitions

Sector experience
Corporate / office

Services
Design
Installation

Client
Gazprom

Consultant
IOR Group

A 35 metre sculptural installation was created for the atrium connection from the reception area to the boardrooms in the London headquarters of Gazprom, a Russian-owned international power provider.
The tree has special significance for the Russian people and the requested interior walk is intended primarily to provide a familiar image for Russian employees and act as a welcome to their national visitors.
Photography by Hufton + Crow Photography.
More architectural feature glass by Bradley Basso
View all
Also by Bradley Basso
Bradley Basso address and contact details
Bradley Basso LLP
3 Orchard Studios
Between 14/15
Brook Green
London
W6 7BU
Tel: 020 7602 1840
View on map