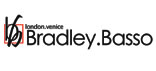 Project experience
Feature panels / walls

Sector experience
Education

Services
Site survey
Design
Installation

Client
City School Sheffield

Consultant
HLM Architects

Bradley Basso's 'Calligraphic Tapestry' was a public art commission for a new school building in Sheffield.
A visual game for relevant meaning, the design concept challenges curiosity and discovery, encouraging observation toward literate understanding.
The words are based on a letterform design by Durer, whose structural geometry was used to define the initial capitals. The 'educational' vocabulary used was derived from recent student statements and discussions that were conducted on video in an arrangement with the school.
The design is an emotional response with a contradictory softening element of free-flowing watercolour transitions, which forms the base to the more rhythmic structure of text that dances through the window.
[Photography by Simon Shackleton @ City School Sheffield UK]
More architectural feature glass by Bradley Basso
View all
Also by Bradley Basso
Bradley Basso address and contact details
Bradley Basso LLP
3 Orchard Studios
Between 14/15
Brook Green
London
W6 7BU
Tel: 020 7602 1840
View on map