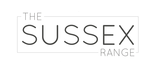 | | |
| --- | --- |
| Type | Ladder towel rails |
| Dimensions (h x w) | 1580 x 520 |
| Heat output (W) | 617 |
| Price, ex works (£) | 359.95 |
The Ardingly 100% stainless steel heated towel rail is part of the Sussex Range. Its main feature is the larger than normal bar spacing, offering further practicability for accommodating more than one bath sheet, or suitability within a larger family bathroom. As well as being practical it offers popular minimalistic styling.
Available in three different heating formats: electric only; dual fuel; for use solely within the central heating system. Suitable for open plumbing systems.
1580 x 520mm; 2114 BTU rating; consumes 617 watts; each one is manufactured with standard 1/2" BSP tappings; pressure tested to 12 Bar.
Satin or a highly polished stainless steel surface hand-finished by the company's craftsmen to ensure the highest quality is maintained.
25-year guarantee.
Related entries
The Pevensey 520 heated towel rail has a simple, wide rung ladder design. It is made from durable stainless steel and is finished by hand. Like all of the JIS heated towel rails, the Pevensey 520 can be used to replace radiators in the bathroom. Manufactured with standard 1/2" BSP tappings, it is pressure tested to 12 Bar. It is suitable for all...

Product, 07 March 2017

The Rusper 520 heated towel rail has a simple, wide rung ladder design. It is made from durable stainless steel and finished by hand. Like all of the JIS heated towel rails, the Rusper 520 can be used to replace radiators in the bathroom. Manufactured with standard 1/2" BSP tappings, it is pressure tested to 12 Bar and is suitable for all plumbing...

Product, 07 March 2017

The Lindfield flat front heated towel rail can be used to replace radiators in the bathroom. It is made from durable stainless steel and finished by hand in a simple yet durable design. Manufactured with standard 1/2" BSP tappings, it is pressure tested to 12 Bar...

Product, 19 January 2018
More heated towel rails by JIS Europe Ltd
View all
Also by JIS Europe Ltd
JIS Europe Ltd address and contact details
JIS Europe Ltd
Unit 2
Nash Lane
Scaynes Hill
Haywards Heath
RH17 7NJ
Tel: 01444 831200
Fax: 01444 831900
View on map