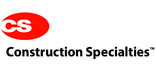 Sector
Retail

Project type
Refurbishment

Services provided
Product manufacture
Product supply

Project location
South East England

Products used
Pediluxe entrance matting

Context
The Colchester branch of Fenwick - an independent chain of department stores - underwent a programme of refurbishment. The store designers incorporated entrance matting into all entrance areas to ensure the store provides a welcoming and safe environment for its customers.
Product supplied
To prevent dirt and moisture entering the building, CS supplied a Pediluxe entrance matting system, renowned for its quality and high performance.
The system features robust aluminium profiles with integral scraper bars, interior grade carpet inserts and deep channels for maximum dirt retention. Capable of withstanding up to 500kgs/wheel loads, CS Pediluxe is also easy to maintain.
The mats fitted in the busiest entrances have nearly 5m in traffic direction, to ensure maximum dirt, grit and water removal.
Espresso colour carpet inserts were selected to create a bright, attractive entrance to the store.
Outcome
The entire CS Pediluxe entrance matting solution will ensure the Colchester Fenwick store stays clean and safe for its visitors.
Related entries
CS Pediluxe® is a versatile, aluminium profile entrance matting system. It combines rugged construction with a luxury feel underfoot, as well as various tread and colour options, satisfying the most demanding project requirements. Its exceptional load bearing capability makes it especially suitable for high volume areas such as shopping centres...

Product, 28 October 2016
Also by Construction Specialties
Construction Specialties address and contact details
Construction Specialties (UK) Ltd
1010 Westcott Venture Park
Westcott
Aylesbury
HP18 0XB
Tel: 01296 652800
Fax: 01296 652888
View on map